Tula region government, Unilever company and Arnest Group signed trilateral cooperation agreement for implementation of an investment project at the territory of Tula region during International Economic Forum in Saint-Petersburg in June.
The parties confirmed their intention to implement the project "Organization of export-oriented contract manufacturing of cosmetic and household products" at the territory of Novomoskovsk, Tula region within three years. The project will be implemented by Arnest Group company Aerosol Novomoskovsk OOO.
Tula region governor Alexey Diumin stated his readiness to provide comprehensive support to the project and expressed his content with the fact that two major investors working in the region for a long time are implementing a joint project and deepening cooperation.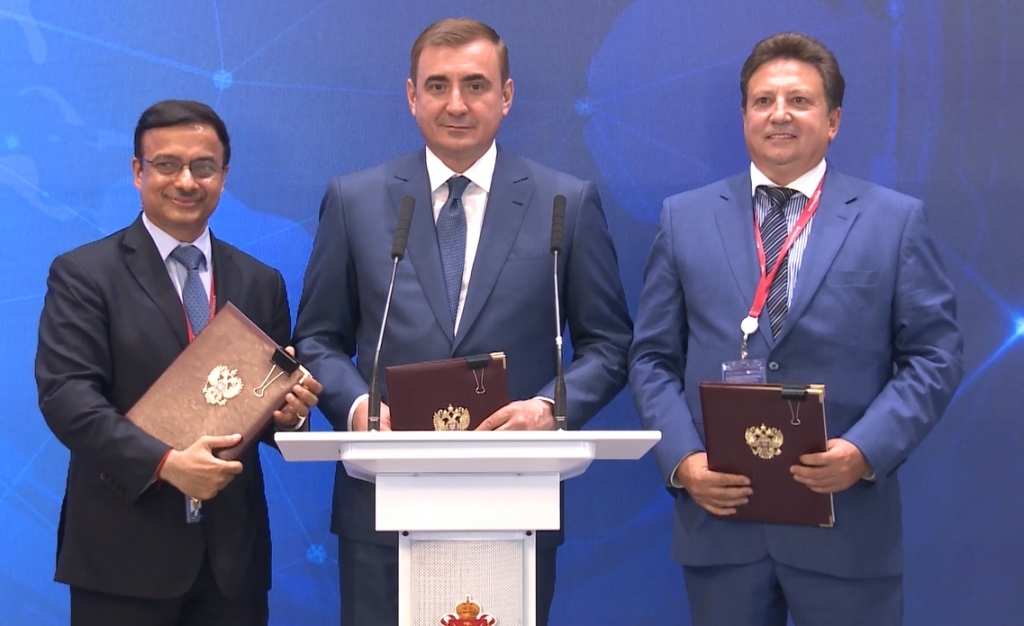 «This is a huge milestone for Unilever in Russia. Arnest is our strategic partner and the history of our cooperation is about twenty years. We are looking forward to the development of this partnership in hospitable Tula region, which we selected as a strategic region for a number of product categories", said JV Raman, the president of Unilever in Russia, Ukraine and Belarus, in his speech.
The president of Arnest Group Alexey Sagal expressed confidence that the project will be implemented within the target terms, as Arnest Group gained the opportunity to enter foreign markets with contract manufacturing products due to achieved levels of production practices and efficiency.
New investment project is highly ambitious and sets the task for the participants to create an environment for development of modern production of cosmetics and household products, implementation of advanced technologies and creation of new high-performance jobs in Tula region by means of investments, support of Tula region government and stable orders from Unilever.
In order to increase international competitiveness and general ecological properties of export-oriented products, the participants of the investment project also intend to explore the possibility of using recycled raw materials (plastic/polyethylene) to manufacture finished product packaging for Unilever brands at Aerosol Novomoskovsk OOO capacities using advanced technologies in this area.